Houston Texans Team History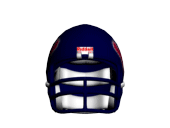 The Houston Texans' National Football League debut occurred in the 2002 AFC-NFC Hall of Fame Game in Canton, Ohio. The game brought to fruition a dream of the Houston community. The drive to bring an NFL team back to the football-rich city was spearheaded by owner Bob McNair.

His quest began in 1997. After being turned away by the National Hockey League, McNair turned his focus to bringing an expansion football team back to Houston. In just a few months, McNair's efforts began paying off. NFL Commissioner Paul Tagliabue praised his plans at the owners' meeting in October of that year.

In June 1998, the NFL Stadium Committee made a visit to Houston to see the plans for a new retractable roof stadium. Nine months later, the league voted 29-2 to give Los Angeles six months to work out a feasible ownership plan and stadium situation. If the city could not do so, then the NFL would recommend Houston as the 32nd franchise.

McNair, after stepping up his efforts to land the expansion team, became encouraged in the summer of 1999 when it appeared that Los Angeles' bid was failing. In September, McNair was instructed to prepare for the upcoming owners' meeting in Atlanta. Then, at that meeting held on October 6, 1999, the NFL owners voted 29-0 to award the expansion franchise to McNair for a record $700 million.

On January 19, 2000, the team began to form its front office when Charley Casserly was hired as Executive Vice President/General Manager. Casserly, who spent the last 10 of his 23 seasons with Washington as the Redskins' general manager, oversaw a team that won three Super Bowl titles.

Next on the list was finding the team an identity. On March 2, after months of research and extensive focus group sessions, the Houston franchise narrowed its choices of nicknames to five: Apollos, Bobcats, Stallions, Texans, and Wildcatters. The following month, the list of team names was thinned to three – Apollos, Stallions, and Texans. Then, on September 6, the franchise was officially named the Houston Texans. McNair, along with Commissioner Tagliabue, were on hand at a downtown rally as the team unveiled its name, colors, and logo to the crowd.

More pieces to the expansion puzzle continued to be put in place when the Texans tapped Dom Capers as the franchise's first head coach on January 21, 2001. Building an expansion is nothing new to Capers who served as the coach of the expansion Carolina Panthers for the first four seasons of their existence.

The Texans wasted little time earning their first victory in franchise history. Houston defeated the Dallas Cowboys, 19-10, in the regular season opener at the state-of-the-art Reliant Stadium. It marked the first time that an expansion club won their opening game since Minnesota defeated Chicago in 1961.